What Does a Multi-Constellation Antenna Do? | Symmetry Blog
Oct 18, 2018
The economy has long been globally interlinked, and the way we interact with others crosses all borders. Likewise, as the world becomes more globalized, our connectivity needs will need to go beyond continental boundaries. Oceans no long divide societies the way they used to, and while the internet allows us to connect with others across the globe, GNSS is still divided among different constellations. For applications that require switching between constellation environments, a more comprehensive solution is required.
Luckily, the market has introduced new multi-constellation antennas that provide an elegant solution to this problem. Keep reading to find out why multi-constellation antennas are important.
What does Multi-Constellation mean?
To understand why Multi-Constellation antennas are important, we must first understand the situation that applications face when working globally.
As discussed in a previous article on "Choosing a GNSS Antenna," different regions use different GNSS systems, and if your product has a regional focus, it's best to know the corresponding GNSS system to build around.
"This is an important factor to consider when designing a product because adding support for multiple GNSS systems requires additional testing during the production process," says Augustine Nguyen, Applications Engineer at Symmetry Electronics. "Each GNSS system serves a specific set of regions with their own regulations, and certification is required before the product can be introduced to a region. This can be a lengthy and expensive process – which any project manager would need to consider."
GNSS systems available or planned to be available in the future are GPS (USA), Galileo (European Union), BeiDou (China), GLONASS (Russia), NAVIC (India), and QZSS (Japan).
Who are Multi-Constellation antennas for?
Is the product a domestic product, with a strong focus on a specific region, or will the product extend across other parts of the world? For applications that plan on being used in multiple regions across the globe, the antenna may need to be configured for multiple GNSS systems.
"Do you want your product to provide GNSS capabilities for multiple regions around the world? You are essentially dictating the demographic you are selling to," says Nguyen. "It comes down to how flexible and versatile you want your product to be. For example, your cell phone should have location tracking no matter where you are in the world, therefore supporting multiple GNSS systems. An application focusing primarily on domestic farmers, on the other hand, would only need to support the GNSS system that pertains to that specific region. Supporting only the regions you need keeps the product cheaper and easier to produce."
Embedded Antenna Design has recently announced the new MP-RTK, a multi-constellation magnetic antenna for RTK GNSS applications.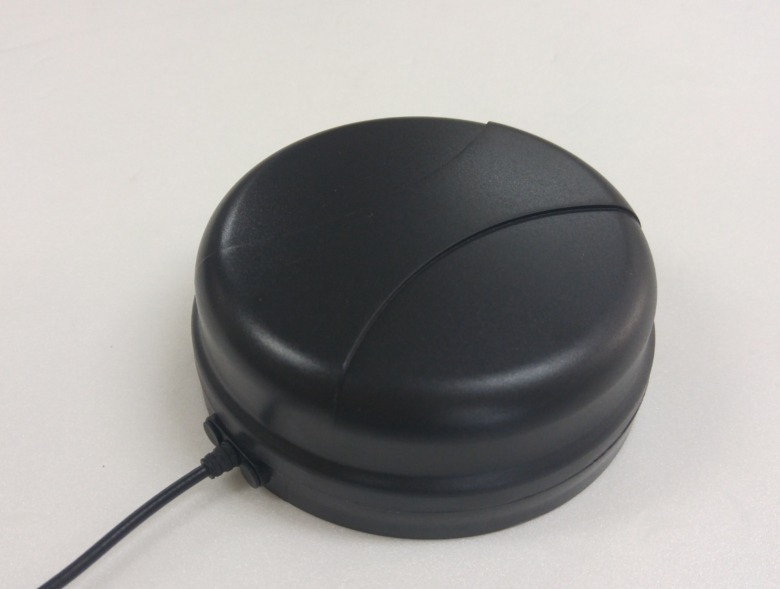 Based on the popular MP (Magnetic Puck) platform and designed for high accuracy positioning applications, the MP-RTK supports GPS L1, L2, L5, GLONASS 1, GLONASS 2, Beidou 1 and Beidou 2 frequencies.
The MP-RTK multiband high precision GNSS antenna is a rugged low profile magnetic mount antenna operating in a multi-constellation environment including GPS L1, GPS L2, GPS L5, GLONASS and BeiDou.
Fed by a single RG174 cable for all frequencies, the MP-RTK antenna has an integrated LNA with approximately 37 dB effective gain for GPS L1, 36 dB effective gain for GPS L2 and 32 dB effective gain for GPS L5 thereby offering high gain performance.
With a strong magnetic in the base of the antenna, it is ideal for vehicle or non-permanent mounting applications offering a rapid and simple deployment for high precision positioning applications. Alternatively, if required the MP-RTK antenna element could be housed in the CPx permanent mount enclosure when a through-hole mount solution is required.
---
Why partner with Symmetry Electronics? Symmetry's technical staff is specially trained by our suppliers to provide a comprehensive level of technical support. Our in-house Applications Engineers provide free design services to help customers early in the design cycle, providing solutions to save them time, money and frustration. Contact Symmetry for more information.
Subscribe
Sign up to get tech news, product updates and store promos from Symmetry Electronics.
Subscribe
Previously Viewed Products